Funding
|

0 day Left

|

0 Supporters

|

0 Favourited
Community Plastic Upcycling Workshop
Environmental Protection
A shocking research by WWF has found out that Malaysia is ranked highest in Asia in terms of annual plastic packaging consumption, in specific, each Malaysian consumes 6.8kg of plastic every year. This is an alarming sign that plastic pollution shall be treated seriously. On the other hand, the recycling rate of plastic such as PET in Malaysia is quite low as 16% was recycled in 2019. (The Star, 14 Nov 2019)Not just polluting the environment, plastic will turn into microplastics and become part of the new ―food chain‖. It has been found in the guts of every marine mammal examined in Britain's shore, and Scientists from the Chinese Academy of Sciences (CAS) also discovered microplastics are indeed contaminating edible plants. Plastics have become a necessity of our daily lives, but now it is slowly invading our bodies. Actions have to be taken because we do not want to eat plastics.This is the reason why Hara Makers initiated a project called ‗Reimagine Plastics'. We understand the use of plastics in our daily lives are unavoidable. We need plastics, but what we do not need is plastic waste. Hara Makers wishes to create a sustainable and circular plastic waste management. Or to put 3 Updated as at 5/3/2020 this into another words, it is a process of 'giving plastic bags a second life'This is the reason why Hara Makers initiated a project called ‗Reimagine Plastics'. We understand the use of plastics in our daily lives are unavoidable. We need plastics, but what we do not need is plastic waste. Hara Makers wishes to create a sustainable and circular plastic waste management. Or to put 3 Updated as at 5/3/2020 this into another words, it is a process of ‗giving plastic bags a second life'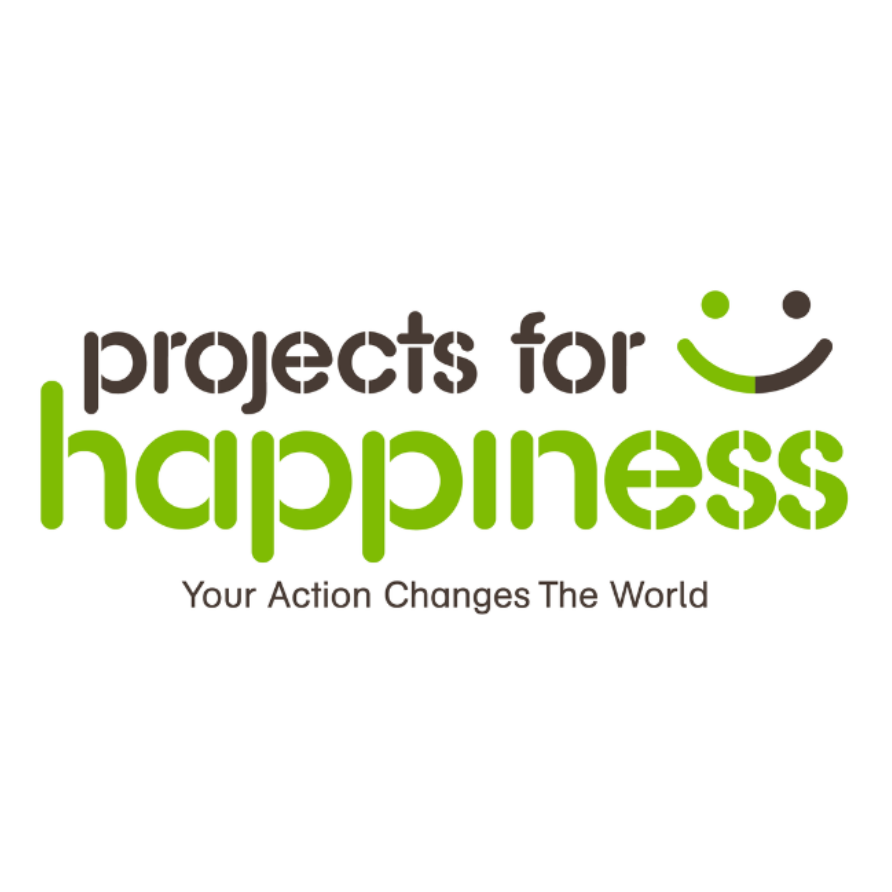 Fund Approved by MSF: RM 1.00
Overview of Issue / Background
A shocking research by WWF has found out that Malaysia is ranked highest in Asia in terms of annual plastic packaging consumption, in specific, each Malaysian consumes 6.8kg of plastic every year. This is an alarming sign that plastic pollution shall be treated seriously. On the other hand, the recycling rate of plastic such as PET in Malaysia is quite low as 16% was recycled in 2019. (The Star, 14 Nov 2019)
Not just polluting the environment, plastic will turn into microplastics and become part of the new ―food chain‖. It has been found in the guts of every marine mammal examined in Britain's shore, and Scientists from the Chinese Academy of Sciences (CAS) also discovered microplastics are indeed contaminating edible plants. Plastics have become a necessity of our daily lives, but now it is slowly invading our bodies. Actions have to be taken because we do not want to eat plastics.
This is the reason why Hara Makers initiated a project called ‗Reimagine Plastics'. We understand the use of plastics in our daily lives are unavoidable. We need plastics, but what we do not need is plastic waste. Hara Makers wishes to create a sustainable and circular plastic waste management. Or to put 3 Updated as at 5/3/2020 this into another words, it is a process of 'giving plastic bags a second life'
This is the reason why Hara Makers initiated a project called ‗Reimagine Plastics'. We understand the use of plastics in our daily lives are unavoidable. We need plastics, but what we do not need is plastic waste. Hara Makers wishes to create a sustainable and circular plastic waste management. Or to put 3 Updated as at 5/3/2020 this into another words, it is a process of ‗giving plastic bags a second life'
Project Objectives (Vision & Mission)
[Vision] Strives to free the environment from plastic waste by educating the public and its participants to upcycle plastic waste into handcrafts that infuses Malaysian arts and culture, cultivating racial harmony
In order to achieve our vision, our mission is to:
1. Provide the skills of upcycling plastics via hands-on training in workshops
2. Turn used plastics collected from the community to usable items, reducing the amount of plastic waste in the community in Sunway and Kepong
3. Generate income by selling the upcycling products
4. Create entrepreneurship among the B40 community
5. Create awareness of the environmental issue via talks, exhibition, and social media platforms
Project Details (Activities and Tasks)
I. Ongoing activities: Fusing plastic National flag
Our team is currently assisting Hara Makers, with the identity of Reimagine Plastic, we organised the Jalur Gemilang Project in conjunction with the Independence Day and Malaysia Day. After collecting used plastic bags from the community, we are going to fuse them into a big Malaysia Flag. This project is still ongoing, yet, it is only part of the bigger project. Throughout the process, we gained more knowledge about the efforts of Reimagine Plastic and felt the drastic need to raise awareness of plastic waste with our student power.
This is what we have done during this ongoing project:
Collecting used plastic from the public with various of collection points
Social medias platform is used to promote the event, recruiting volunteers, introduction of plastic upcycling
Having 30 volunteers to join our campaign
Fusing the unwanted/wasted plastic bags to make national flag
Collaborating with Here@ChinThyeHin Craft Space, Water Warriors UM, Student Volunteers Club Sunway and Karun Hijau Carbon Store
II. Producing compression machine and conducting community plastic upcycling workshop
As a continuation of the Jalur Gemilang Project, our target is to produce a plastic compression machine for the Reimagine Plastic Project and the communities in Kepong and Sunway. With this portable machine, we aim to provide a full-fledge training and workshops to the community, by the end of the year.
Venue: Sunway College, No.2, Jalan Universiti, Bandar Sunway, 47500, Selangor
[Backup] here@ChinThyeHin Craft Space. 1A, Jalan Bangau 1, Kepong Baru, 52100 KL
Target audiences: Sunway/Kepong Community
Tentative date and time: 7 November 2020, 9.30am -- 4.30 pm
Fee: Free
Activity: Organising a community plastic upcycling workshop within the community of Sunway/ Kepong, The Workshop will:
Introduce the plastic upcycling
Sharing of plastic upcycling products
Introduce the basic upcycling machines (To be fabricated by Dr.Azuddin, Centre for Product Design and Manufacturing (CPDM), Faculty of Engineering, University of Malaya
Hands-on session on plastic upcycling
Expected Project Result & Outcomes
Our expectations towards the end results of the project are as follows:
1. By December 2020, prevent 20,000 pieces of plastic bags and 100 kg plastic caps end up in landfill or ocean. And all the collected plastic waste will be upcycled into flower pots and coasters.
2. Produce a Compression Machine and a flower pot mold with a collaboration with Dr. Azuddin Mamat from University of Malaya.
3. Host workshops to raise public awareness in plastic recycling and upcycling.
4. Continuation of Reimagine Plastic project after gaining the ability to generate income to sustain its project, by selling the products of compression molding machines.
5. Cultivate creativity and spirit of volunteerism in youths and students through application of soft skills throughout the project
You can leave a comment to support your favourite students' project after you donate for the project.
Section I
a. A two-sentence summary of the project goals.
Our vision is to free the environment from plastic waste by sharing upcycling method in plastic waste and at the same time promoting reduce the single-use plastic usage.
To fulfil the vision, the goals of our project is to provide the skills of upcycling plastics via virtual workshops held online; turn used plastics collected from the community to usable items, reducing the amount of plastic waste in the community in Sunway and Kepong; and to create awareness of the environmental issue via talks, exhibition, and social media platforms.
b. Did other fund-raising efforts contribute to your projects? What were they?
Other than convincing and persuading our family, colleagues, friends and the people around us to donate for the project, we have held a PUBG Fundraising Tournament. With the slogan of 'Play to Save the Earth', and a grand prize of RM 150 for the last winning team who survived the online battle royale, we managed to attract 25 teams and received a total of RM 500 from this event. Altogether with the funds from public crowdfunding amounting to RM 810 and the grant of RM 5800 from Khind Starfish Foundation, we received a total of RM 7110 to support our project.
c. Provide details about how your project actually worked.
Were there unanticipated difficulties? Budget constraints?
Our original intention was to hold this workshop cum exhibition physically at Sunway College, as one of our main goals is to provide a free, full-fledge hands-on training and workshops to the community to serve our initiative to promote plastic upcycling and the awareness of 'saving plastic'. We also wished to demonstrate the heat compression machine which we fabricated with Dr. Azuddin, which can help us achieve sustainability from three dimensions: organisational sustainability, community sustainability, and environmental sustainability.
Unprecedentedly, the condition of COVID-19 pandemic is worsening during October. Considering that the college will take precautionary measures before the MCO, for the concern of the health and safety of the public, we have decided to move the workshop virtually to be conducted online via Facebook live on 31 October 2020, 9.00am to 11.00 am.
Although this is advantageous financially wise, it is rather tough and challenging for us to pick up the skills of video-recording, video-editing, technical operating Facebook live, social media marketing, digital designs. Nevertheless, we have overcome the obstacles with determination and perseverance. It is also worth noting that this is a great opportunity for us to learn and gain new skills which we believe will shed light to our knowledge and experience.
Language or cultural barriers?
We are proud to say that our team includes a good mix of races from different cultural backgrounds, yet, we do not face any problems in communicating our ideas, nor we encounter any conflicts due to cultural barriers. Inevitably, due to the continuing pandemic, most of our members are back to their hometown. As a result, we were geographically separated. This has prevented us from face-to-face discussions-- the most effective means of communication. To ensure the health and safety of everyone, at the same time, complying with the SOPs set by the government, we have conquered this problem by the use of Microsoft Teams to conduct online meetings and discussion. On the other hand, we relied on our WhatsApp group for our day-to-day communication.
What worked well? What didn't work well?
The Workshop:
What didn't work well:
Due to the pandemic and Movement Control Order (MCO), the physical workshop was not able to be held. The mission to engage the community directly could not be achieved. The collection of plastic bags and bottle caps among the students is not able to be conducted as well.
We decided to move the workshop online through the use of social media such as Facebook and Instagram.
Besides that, lacking experience and skills to conduct virtual workshops, the time we arranged for the live workshop is too early, which is at 9.00 a.m. We only considered that weekend is more suitable to conduct the workshop, since students and the public are occupied in the weekdays by online-classes and work, but we neglected that the public would normally wake up later during weekends. As a result, the number of views and engagement is rather low for our first premiere. This may be also attributable to our lack of experience in marketing our event.
What worked well?
Despite that, we have taken proactive measures and initiated a 'Encore' watch-it-again party with our audience. And surprisingly, the views continue to grow even after that. By 26 January 2021, the workshop itself had accumulated: 7163 reach; 1242 views; 412 clicks; 441 reacts; 73 shares and 45 comments.
Not only that, but our Facebook page has also reached 137 page likes with 162 followers. Within a short period of 3 months (since 4 October 2020), our Facebook posts accumulated a lifetime total of 10158 reaches; 1689 views; 540 clicks; 655 reacts; 96 shares and 53 comments.
We have also successfully fulfilled our pledge to collect more than 20,000 pieces of used plastic bags from the community by the end of 2020. To be exact, up to 21,000 pieces of plastic bags as of 18 January 2021. Apart from that, we received a direct message from the public who approached us for plastic bags donation. This is an indicator that the public started to pay attention to our effort in collecting plastic bags and engage with our activity.
The Plastic Heat Compression Machine
What didn't work well:
There is an extensive variety of plastic bags in the market. This has made the experiment to melt plastic bags using the plastic heat compression machine become harder than expected. The properties of the plastic bags differ, causing the outcome to be unknown and unstable. Besides, after multiple experiments being done, we found that the production of the machine is bit inefficient compare to the energy and time consumed, therefore modification of the machine needs to be looked into.

Moreover, since the declaration of Conditional Movement Control Order (CMCO), Recovery Movement Control Order (RMCO) and now Movement Control Order (MCO) again, the increase in take-outs and food deliveries has caused the amount of trash to suddenly spike up. In respect to that, the volume of used plastic bags has increased until the extent that it could not be handled by one single plastic heat compression machine.
What worked well:
In spite of that, the experiment is still a success as it has proven that the plastic heat compression machine can indeed transform plastic bags into new items. Reimagine Plastic project is considered the first in Malaysia to upcycle plastic plant pots from plastic bags instead of plastic bottle caps. Subsequently, this enabled Reimagine Plastic to broaden their upcycling scope: from merely upcycling plastic bottle caps to upcycling conventional plastic bags as well.
Plastic Collection:
What didn't work well:
During our judging session we mentioned that we have already set up 5 collection points through our previous project of Jalur Gemilang, in which 2 of the collection points were located in the campus of Sunway College and University, and 1 in Sun-U Residences. Unfortunately, the pandemic control measures has caused the closure of this 3 collection sites. We are unable to collect unwanted plastic bags from the Sunway community in a more efficient manner. Also, when we initiated the project we intended to set up new collection sites but have failed to do so. Luckily, the remaining collection sites located at

這裏

• HERE 1 (Upstairs), Jalan Bangau 1, Kepong Baru, Kuala Lumpur and Rumah No.2, Universiti Malaya, Water Warriors UM, No.2, Lorong 16/10b, Seksyen 16, 46350 Petaling Jaya still operates. We also felt happy that we received continuous, active donation from the community via these two collection sites.

Although we have reminded the public several times to only send in clean used plastic bags, we still received a sizable number of dirty plastic bags. It took us longer to clean these dirty plastic bags, some of them even contaminate other clean plastic bags. Used face masks can also be seen, we are utterly disappointed by the actions of some irresponsible people. Furthermore, contaminated plastic bags affect the quality of upcycled products in terms of lifespan and long-lastingness. For example, oily plastics from food packaging could not be fused together properly.

The participation of volunteers and students are being affected because of the implementation of RMCO and MCO. Therefore we are facing difficulties to engage with the students and the public in sorting, cleaning and making of plastic upcycling products. It had reduce the impact of the project as people don't have hand-on session with us to experience the process of plastic upcycling. At the same time, public also don't have the direct experience of seeing thousands of plastic bags collected by us.
How many people benefited or will benefit from your project? Who are these people?
Throughout the conduct of the workshop, it has given a positive impact to the community by creating awareness on reducing the usage of single-use plastic, the proper disposal of plastic waste, and upcycling plastic waste. These people are among the public, the students of Sunway University College and internet users, where most of the audiences were young adults.
Through Reimagine Plastic page, we also can see that people have paid attention in plastic recycling and upcycling. The public is having the interest to support the project.
Reference: https://www.facebook.com/reimagineplasticproject/posts/874433593100412
Therefore, our main beneficiary of this project is the Reimagine Plastic Project. Collaborating with us through this workshop, they have received the grant from Khind Starfish Foundation to produce a plastic heat compression machine that enables more efficient plastic upcycling and waste management. With this plastic heat compression machine and continuous efforts in plastic collection, Reimagine Plastic has gained the ability to expand the collection of plastic type from plastic bottle caps to plastic bags, as well as food packaging that normally being excluded from recycling process.
Also, Reimagine Plastic is expanding their project by initiating their empowerment program, single-use plastic bags will be upcycled into bags and purses. Currently, there is one person who joined this empowerment program and is undertaking training at the moment.
All in all, since the main workplace of Reimagine Plastic is located at Kepong Baru, the community of Kepong will certainly benefit from the various proactive efforts of Reimagine Plastic in promotion and implementation of sustainable plastic waste management.
What is the long-term impact and sustainability of this project? Is there a future for your project?
As mentioned in our project proposal, our project focuses on a long-term continuation of the plastic upcycling programme. After this project comes to an end, it can be replicated and executed by our juniors, or people who share the same interest to explore more possibilities in creating an impact. Anyhow, our project will continue in existence in a different form: podcasts, e-booklet, videos, live, etc. We hope our efforts and passion to 'save the plastics' will benefit the community, simultaneously influence the community to collaborate with us to reduce single-use plastic, gather used clean plastic bags and give those plastic bags a second life together with Reimagine Plastic. Furthermore, Reimagine Plastic is currently working on the consistency of the quality of plastic plant pots created with the plastic compression machine. Not long after this, it can be sold as merchandise and the proceeds may support the machine and fund other projects organised by Reimagine Plastic. In other words, this project helps Reimagine Plastic to move towards Sustainable Development Goal (SDG).
Moreover, the sponsorship from Khind Starfish Foundation for the plastic heat compression machine enables Reimagine Plastic to initiate the new bread tag project.
We would like to highlight that apart from enhancing the SDG in-terms of environment, in the long-run, Reimagine Plastic project focuses on SDG#1 by creating entrepreneurship among the B40 communities through creation and sales of upcycled products; SDG #5 by women entrepreneurship and empowerment; subsequently achieving SDG #10 by filling the gap in wealth and gender inequalities.
Also, we would like to pinpoint that the public started to pay attention to the workshop and the initiative of Reimagine Plastic. We have received positive feedback and participation from our friends and family. Besides, we noticed that people started showing their interest and would approach us for plastic bags donation. Our project indeed does contribute in raising the awareness of the public towards plastic waste issues. 2 of the drop-off bins will remain at the collection sites we helped to set up even after completion of our project. Of course, we will strive to set up more collection sites to encourage more public participation in the 'No Plastic Waste' movement. Instead of ending up in landfills, those used plastic can be properly managed by recycling and upcycling. This project fulfills the objective of community sustainability.
Most importantly, this project has a role to play in environmental sustainability. Since the plastic compression machine was sponsored by Khind Starfish Foundation through our project, plastic that can otherwise end up in landfill or ocean are upcycled into useful items such as plant pots and cup coasters. We estimate that 100,000 pieces of plastic bags will be collected by the Reimagine Plastic Project each month in Klang Valley. And the product from the machine will help to generate income and make the project sustainable
Section II
In several paragraphs, address each of the following questions:
How does or will your project contribute to happiness? Short-term? Long-term?
In Short-term:
Individual perspective
We have learnt how to take responsibility as open minded, principled citizens in a global community. When we get involved in a community service project like such, we do not only help others — but we expand our worldview, develop empathy and leadership skills. What is more, realizing how our efforts and actions can have a positive impact on the society gives self-satisfaction and happiness.
Community perspective
After conducting our workshop and constant promotion on our social media platform, the public (especially youngsters) starts to realize that plastic waste can be dangerous to both mankind and also marine life. Not only that, the community actively exchanges ideas with each other on our social media platform and Reimagine Plastic Facebook page. Out of good causes they participated in plastic donation. The project has created happiness through bonding the relationships among the community regardless of the differences in their backgrounds.
In Long-term:
Environmental perspective
The short-term impact towards the environment is that we successfully diverted more than 20,000 plastic bags from ending up in landfills and oceans. We can say that this is a fresh start for our long-term mission to create an environment without plastic bags.
Research by Ellen MacArthur Foundation has predicted that by 2050, the number of plastic bags in the ocean will outweigh fish. This is an alarming indicator that best demonstrates how plastic waste is threatening our environment and the lives of marine animals. The health of humans are also endangered. Even though we started our mission to save plastic late, never underestimate how cumulatively small actions can lead to big differences. Together with the Reimagine Plastic project, we are trying our best to stop more plastic from being in the oceans and landfills. The long-term target is to stop the unnecessary production of plastic materials through further initiative, and support the research and development of green products.
This can bring a fresh and clean environment to mankind, nature and marine life, creating an environment without the plastic bags, achieving happiness.
Has your project changed the way you think about the world? How has it changed you?
Before engaging in this project, I never paid much attention to environmental issues or whatever is happening around the world. I often come across informative videos that stress the implications of plastic pollution, air pollution, water pollution, logging etc while scrolling social media feeds. Despite being aware of the issue, I never really take the initiative or actions to address the issue, except bringing a tote bag with me to avoid using plastic bags for the items I bought. Yet sometimes I doubt the data and results of the researchers presented in those videos. I have always wondered if they purposely exaggerated the negative effects to horrify the public.
Nonetheless, throughout my college community service project, I have met and spoken with our supervisor, Ms Chee, and been struck by the seriousness of the plastic waste issue. Not only that it will end up in landfill and oceans, but it is slowly invading our bodies as plastics are consumed by animals and edible vegetables. It is by then, me and my partner, Michelle have decided to go beyond the scope of our college community service and participated in Khind Starfish Foundation Projects for Happiness 2020 by collaborating with Reimagine Plastic project. We proposed to host another virtual workshop to promote upcycling plastic waste into usable items-- an effective alternative to sustain plastics. Part of the grant was also used to make the plastic compression machine that adds value to used plastic waste. We are beyond triumph to be one of the selected teams.
At first, I thought our goal of collecting 20,000 pieces of plastic bags within a few months seems unachievable. But to my surprise, the number of plastic bags we managed to collect is far more than the targeted numbers, yet the number does not include plastics that are too contaminated to be recycled or upcycled. This project has made me realise the importance of having conscience and a sense of community. Now that we have learnt about the negative impacts of plastic pollution, we must do something for a better change. Mother earth is the place that nurtures us, we must not be selfish and pollute the environment for our own gratitude. I believe if everyone is willing to make minimal changes in their life for a good cause (such as bringing tote bags, bringing their own food containers and cutlery, and bringing reusable cups to reduce single-use cups), we can create a sustainable environment to preserve the best for our future generations. Also, I am grateful that when we get involved in this project, we do not only help others — we expand our worldview, develop empathy and leadership skills, and realize how our actions can have a positive impact.
Complete this section with a one to two sentence personal statement, suitable for use as a quotation, addressing how and why this project was valuable and what was the most important thing you learned as a result. (Indicate student's name for quote attribution.).
"Less Plastic, More Life; Less waste, More love." -- Elena How
"Mankind need Mother Nature to survive, not plastic bags." – Navena Tangaraju
"
Image Gallery