Funding
|

0 day Left

|

0 Supporters

|

0 Favourited
Teach For Raub
Helping the Underprivileged Community
Children in low economic setting and poor environment as well as marginalized community are often being left out and have lack of voices in the community. These children, such as orphans, estate school students and Orang Asli often do not have enough opportunities in academic studies as compared to other children. Orphanages, for example often face many learning difficulties and have high level of illteracy and innumeracy but unfortunately they cannot afford to go for extra tuition classes.On top of that, they are lacking of emotional support from others and have to attend many charity events organised by the wealthy people or organisations every weekend thus resulting them to have less time for academic revision. Similarly, Orang Asli and estate children have limited access to catchup programs. Eventually, these children often give up on their academic education because they cannot even read, count and write and hence resulting them to have low self-esteem. This would subsequently reduce or narrow down their life aims and ambitions. In worst case scenario, some of them get involved in various types of crimes and become beggars.According to Khokhar, Garg and Bharti (2005), 44.2% subjects have dropped out of school due to illiteracy. By 2010, only 15% Malaysians aged 15 and above attained tertiary education and only 61% attained secondary education (Barro & Lee, 2010). 9% of them had no schooling (Barro & Lee, 2010).Teach For Raub is established and has been registered under Registrar of Societies (RoS) to provide a locality education-catchup programs which hopefully could be a trend setter to other localities in Malaysia. Our Facebook Page and website can be accessed here: https://www.facebook.com/pages/Teach-ForRaub/618460154904479?fref=ts & http://teachforraub.weebly.com/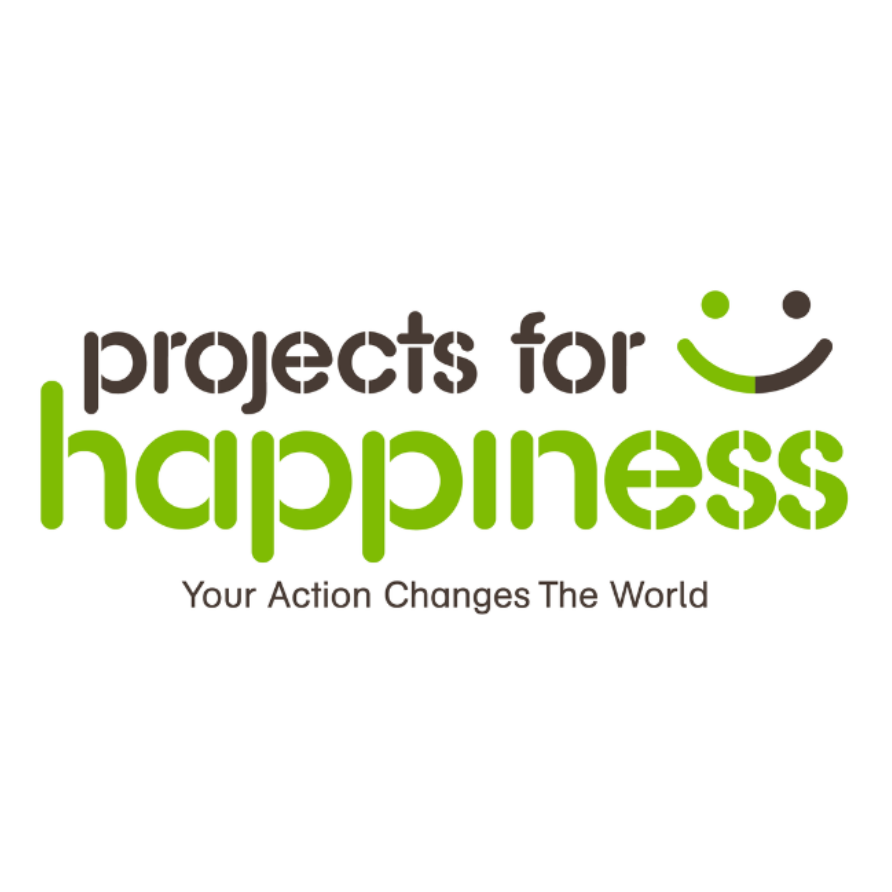 Fund Approved by MSF: RM 7,551.00
Overview of Issue / Background
Children in low economic setting and poor environment as well as marginalized community are often being left out and have lack of voices in the community. These children, such as orphans, estate school students and Orang Asli often do not have enough opportunities in academic studies as compared to other children. Orphanages, for example often face many learning difficulties and have high level of illteracy and innumeracy but unfortunately they cannot afford to go for extra tuition classes.
On top of that, they are lacking of emotional support from others and have to attend many charity events organised by the wealthy people or organisations every weekend thus resulting them to have less time for academic revision. Similarly, Orang Asli and estate children have limited access to catchup programs. Eventually, these children often give up on their academic education because they cannot even read, count and write and hence resulting them to have low self-esteem. This would subsequently reduce or narrow down their life aims and ambitions. In worst case scenario, some of them get involved in various types of crimes and become beggars.
According to Khokhar, Garg and Bharti (2005), 44.2% subjects have dropped out of school due to illiteracy. By 2010, only 15% Malaysians aged 15 and above attained tertiary education and only 61% attained secondary education (Barro & Lee, 2010). 9% of them had no schooling (Barro & Lee, 2010).
Teach For Raub is established and has been registered under Registrar of Societies (RoS) to provide a locality education-catchup programs which hopefully could be a trend setter to other localities in Malaysia. Our Facebook Page and website can be accessed here: https://www.facebook.com/pages/Teach-ForRaub/618460154904479?fref=ts & http://teachforraub.weebly.com/
Project Objectives (Vision & Mission)
1. Raising awareness of underprivileged community in others' eyes.
2. Creating a culture of volunteering and participation in the community of Raub, Pahang.
3. Relieving the educational gap between the privileged and underprivileged students.
4. Creating a feeling of loving others despite the differences of economic background and skin colours amongst community in Raub, Pahang.
5. Ending the poverty cycles amongst underprivileged children.
Project Details (Activities and Tasks)
Our programme includes tutoring the students one-to-one or in small groups which involves on few components:
1. Screening volunteers via their online and offline registration.
2. Induction of volunteers via workshops to expose them of our history, objectives and modules that we used.
3. Collecting the students backgrounds using interviews with them or with their teachers, as well as accessing their past academic results.
4. Match volunteers skills with the needs of the students.
5. Helping the students with their current academic problems via their school homeworks.
6. Inducing life skills modules to the students such as art and English-speaking classes besides teaching them academic skills.
Our programme involves mostly young students aged 15 years olds and below to make sure our teaching will cause long-term impact on them. Schedules will be provided to the volunteers according to the students' need and teaching modules are used to monitor the students' performance. Our teaching classes are conducted in venues such as their dormitory's library and classroom, which are near to the students' residential area so that it would not trouble the students to attend the classes. The duration for each class is two and a half hours each week: 1 and a half hour of tutoring and one hour of helping them with their homeworks.
Occasionally, programs that would celebrate and entertain them will be conducted such as trips to Zoo and Hari Raya celebrations.
Expected Project Result & Outcomes
1. Increase of students' attendance to school and improvements in their academic results.
2. Increase of motivations and attitudes towards learning, assignments and towards teachers.
3. 100% literacy and numeracy of students under Teach For Raubs' tutoring.
4. Love-bond relationships are formed between volunteers and the underprivileged students.
You can leave a comment to support your favourite students' project after you donate for the project.
Project Information
| | | |
| --- | --- | --- |
| University name | : | HELP University |
| Project leader name | : | Wan Zulhelmi bin Wan Kamaruzaman |
Section I
Children in low economic setting and marginalized community often being left out, have lack of voices in the community and cannot afford to go for extra tuition classes. Even worse, children with no biological parental support (orphanages) have lack of emotional support from others and eventually, these children often gave up on their academic education because they cannot even read, count and write. Hence, this results them to have low self-esteem. Therefore, Teach For Raub (TFR) is established to achieve few goals: Relieving the educational gap between the privileged and underprivileged students, as well as providing emotional support to underprivileged children and to raise awareness of underprivileged community in others' eyes with a culture of community participation.
Throughout the project, to continually sustain the project and further programs, few methods have been chosen. In short term whenever there is a need for a project to be done, posters will be made and circulate in social networks sites (e.g., Facebook) to raise the amount of money needed. In long term way, I used extra money from the funding to invest in business, specifically books and gadgets which I part time even before the funding. Initially, 100% of the profit is given back to Teach For Raub fund but I stopped doing this as sometimes the account is mixed up. This is due to the fact that there were times when I used my own money to invest for TFR and sometimes I used TFR money for my business (which I replaced it back and I apologize for this). To prevent this mixed up accounts, the profit gained from the business where TFR fund is invested (from Khind Starfish Foundation only) is divided 50-50, 50% for TFR and 50% for myself as commission and so far it has worked well as about RM300 is gained and I plan to extend this effort wider after researching about social enterprise concept as I plan to open a gadget store in future to sustain TFR and myself. Lastly, recently we approached a crowdfunding company, SimplyGiving (a platform where crowdfunding is done online and users can collect money using agents, similar to collect donation for marathon events during school) and set up our account on the website. We will work on SimplyGiving further later as this platform has large potential, as past users have managed to collect up to hundred thousand for causes.
Our project provides free tuition class every Saturday or Sunday (Weekly, depends on students and volunteers availability). Every class will be about 3 hours, teaching English, Mathematics and Bahasa Malaysia, usually 10 AM to 1 PM. The number of students involved are 30 students (6 -12 years old) from Rumah Anak Yatim Tengku Ampuan Afzan (RukTAA) and 21 students (9 -12 years old) from SJK (Tamil) Ladang Gali, Raub. This project involving 30 – 50 local volunteers, teaching students one-on-one or in small group (2-4 students). Currently, we are using structured learning modules, thanks to the funding from KHIND Starfish Foundation.
The biggest difficulty along the way is time constraint which applies to both sides (students and volunteers). Firstly, after receiving the funding, the students were unable to come to the tuition class for many weeks as they were involved in camps and school programs (also programs from other NGOs) and because it is almost the end of the year, students were occupied with weekend tuitions classes for UPSR examination preparations hence making the attempt to conduct our class unsuccessful. On our part, most of the actives committees started working and they study outside of Raub and thus it is harder for them to commit to the organization, including myself who was busy in completing my final year undergraduate thesis. This has affected the trip (to Petrosains) that was initially planned s it is not materialized yet so far. The trip will be planned later at a more suitable time. Other difficulties include language barriers, especially young students who cannot comprehend both Bahasa and English very much. We had to ask help from the older students to translate some of our teachings. Sadly, we only have one Indian volunteer to help us, who is not available every week. There are no budget constraints but decreasing amount of fund forced us to be more creative to raise our fundings before it goes depleted. Next, we faced a lot professionality issues as when (some) committees are busy (or pretends to be), they do not prioritize the task given and this delays a lot of work and in the end, I had to cover their unfinished business. For example, the task of finding books sponsors is delayed for months due to few persons work: causing delays other future plans as well.
The funding and pitching opportunity from KHIND Starfish Foundation enable us to structure our movement more efficiently. Through the structured modules of Bahasa, Malay and Mathematics, we were able to teach students topic by topic and tackle which part was most problematic for them. In English, for example, we were able to focus on phonics if the students had major trouble in recognizing the word sound, and this was assisted by using wide range of teaching aids (e.g., flash cards, tablets). We able to monitor students' development using report card. We are also able to provide not one, but two tablets, with one of them is provided with a touch pen (Samsung Tab A with S Pen) and it could help students to learn interactively, especially with interactive and competitive educational games apps (for instance, there is an application which allows students to compete in calculating numbers). We also provide mini library, or readers' corner inside the class of SJKT Ladang Gali (and additional book rack in the school's library) which enable students to read English and Malay books during their free times. They also can redeem their effort in reading with school stationaries through our sticker token system. However, the initial workshop planned is done as mini-workshop by teaching new volunteers how to use modules before the class starts (10-20 minutes) and the fund allocated for workshop initially is allocated as investments.
This project, in my view will be more sustainable if few things are improved. Passionate people in education theme should be included and more cooperation from other organisations should be seek. Furthermore, effective human science research should be appl ied in terms of teachings, communication and activities conducted. Next, more impactful effort should be done, such as my future planning of repairing a hut nearby the library to make it an efficient place for the students to sit and read or study. Teach For Raub, which has been operating for about 2 years continues to inspire students to be more confident in their life, enthusiastic to learn and have an ambition to contribute back to the society. Teach For Raub also continues to improve facilities and efficiency of children to learn and give chances to volunteers to give back what they learnt to the society.
This project contributed to others' happiness in many ways. In short term, the students have shown improvement in their academics; children who are illiterate started recognize letters, those who always failed in certain subjects started to improve and showing interest to learn. This project also received great praise and recognition from the parents who are willing to send their students even though they are working on the days we conduct our classes. Lastly, this project brings smiles and happiness to the school, rumah anak yatim's staff and especially the principal of SJKT Ladang Gali who previously had a lot of troubles to enhance the school quality and performance due to the lack of funds from the government (as the school status is half-government). She (the principal) also mentioned that she can work on the facilities, but in terms of improving the students' academics and interest to learn, she cannot force students for it. In long term fashion, this project benefits the children to gain social skills they need most importantly later in their life. This project also inspired others that kindness and happiness can be contributed by anyone as long as there are ideas, efforts and most importantly, passion to help others via the culture of volunteering to create a better world.
This project made me realize that marginalized society is actually everywhere and we cannot wait for 'proper' government to change this. It could took years to wait for a corrupt-free government and these children will be way behind proper education for that. Hence, I believe that everyone should work their way to contribute back to the society, not just in terms of education as there are millions of unfortunate people out there: who are not lazy but does not have fortune and opportunity as much as we do. True enough, money is not what we gained from this charity work - we honestly spent even more money of our own for the sake of this project. However, if we count the number of hearts that we touched, we can never be able to measure it. Our hearts are also touched as we realized that the task of taking care towards of the underprivileged society is not a volunteer task anymore; it is a responsibility, OUR responsibility.
Image Gallery