Funding
|

0 day Left

|

0 Supporters

|

0 Favourited
Hands of Hope
Helping the Underprivileged Community
Hands of Hope is a long-term voluntary project established in January 2014 with a mission to make a change in the underserved communities. This project aims to provide better quality of life for the underserved communities by creating better access of education as well as health support to the underserved community.Hands of Hope connects students to volunteer at underserved communities through various programs, provide extra tuition classes for them on a weekly basis, mainly on areas such as English, Mathematics, Art, Music, Science and Food Safety and Hygiene education.These children comes from different backgrounds, ranging from special needs community to refugee community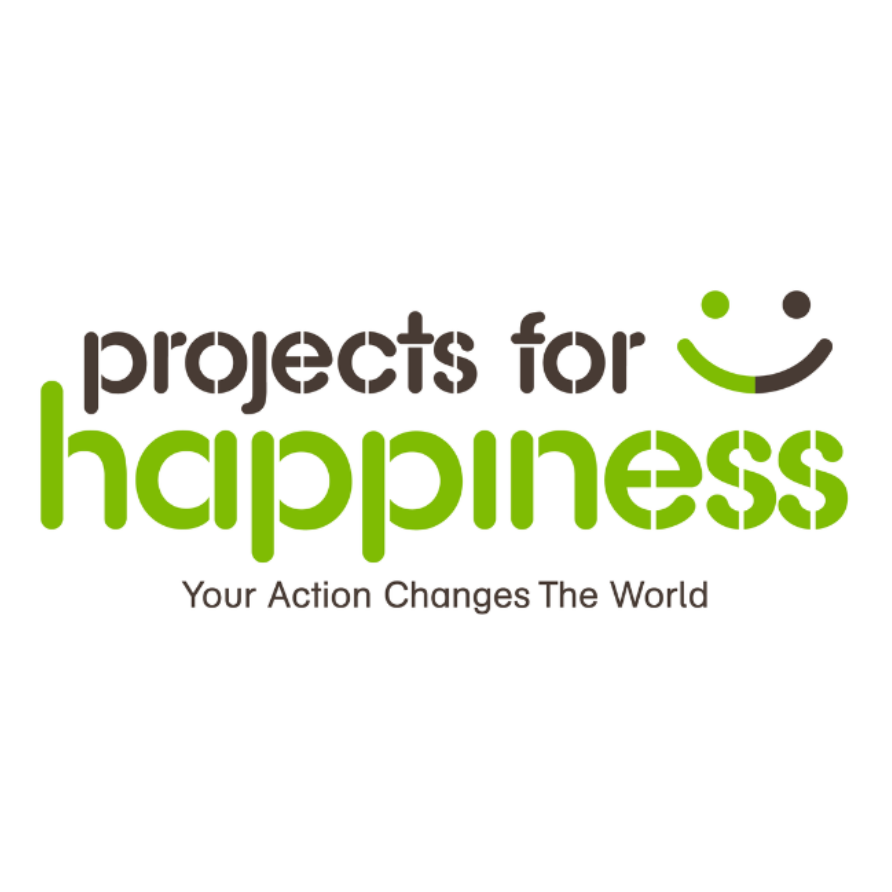 Fund Approved by MSF: RM 7,000.00
Overview of Issue / Background
Hands of Hope is a long-term voluntary project established in January 2014 with a mission to make a change in the underserved communities. This project aims to provide better quality of life for the underserved communities by creating better access of education as well as health support to the underserved community.
Hands of Hope connects students to volunteer at underserved communities through various programs, provide extra tuition classes for them on a weekly basis, mainly on areas such as English, Mathematics, Art, Music, Science and Food Safety and Hygiene education.
These children comes from different backgrounds, ranging from special needs community to refugee community
Project Objectives (Vision & Mission)
Our project aims to:
1. To provide assistance in education to the underserved communities
2. To equip underserved communities with life skills through vocational training
3. To bridge the social gap between Malaysian Youth and underserved communities
4. To instill volunteerism among youth
5. To raise awareness for the underserved communities in the society
6. To raise awareness of the underserved communities and their nutritional needs.
7. To build a supportive environment for the underserved communities which supports healthy lifestyle and prevents the occurrence of diseases
Project Details (Activities and Tasks)
Contact Hours
1. Volunteers
The Hands of Hope volunteers will contribute a total of 5,000 hours within ten weeks of volunteering. Volunteers generally give a minimum of five hours a week for ten weeks. There are a variety of volunteer roles to fit the individual time schedules, abilities and interests. Volunteers may choose the different activities provided above.
2. Underserved community
The beneficiaries will receive an estimated total of 5,600 hours within the ten weeks of volunteering which comprises educational assistance as well as health awareness and check-up providence by the Hands of Hope volunteers.
Our project will be segmented into :
1) Weekly Volunteering (Academic/Health)
100 volunteers will be arranged to different schools on a weekly basis to teach the children academic-related subjects and health education. The subjects that will be taught includes Mathematics, English, Science, Art, Music, Health and Hygiene. Schedule will be provided to the volunteers and teaching modules will be prepared according to students' needs. For academic related subjects, the monitoring of performance will be made by volunteers through monthly tests. The duration for each class is 2 hours per week. For health education, lessons for these students will be prepared and developed by the volunteers with Nutrition and Food Science background to ensure the reliability of the information as well to ensure that the lessons can cater to each of the school's needs.
2) Volunteer Development/Gathering Session
A development session will be held for the volunteers to prepare them for their weekly volunteering. An experienced speaker from the field of education will be invited to share for the development of the volunteers.
3) Charity Concert
This event is organized to raise more funds for future sustainability of our project. This is also an opportunity for up to 40 children from the Hands of Hope music classes to showcase their skills and talents. This concert also aims to raise awareness among general public on the importance of education in improving the lives of the underserved communities.
4) Nutritional Assessment
The Nutritional Assessment will help us to monitor the health indicators that can determine whether or not the children are having healthy nutritional status. This will be done in accordance to the weekly volunteering to evaluate the effectiveness of the nutrition education as well as monitoring the children's health status. The Nutritional Assessment will be done two (2) times throughout the project duration. In addition, students will also be provided with hygiene kit in order to apply what they have learnt in class and establish a good hygiene attitude.
5) Health Check Up
This event is organized to provide the Myanmar refugees adults from two (2) underserved communities who are ill or present with disease's symptoms with a free health check-up from licensed doctors. In addition to symptoms checking, a blood glucose test will also be done to monitor their health status. The health check-up will be done for once (1) throughout the project duration with the assistance of UCSI University students from the Faculty of Medicine.
Expected Project Result & Outcomes
Short-term Result

Long-term Result

Weekly Volunteering

280 students will receive external educational assistance to enrich their skills and knowledge.

Improvement of students' average test score to a minimum of 70.

Increase in the knowledge of foods that are healthy and are affordable.

Weekly Volunteering

Increase awareness of underserved community and their condition among the university student

Social gap between volunteers and underserved communities can be reduced.

Promoting healthy habits to prevent the occurrence of diseases.

Increase in knowledge and adaptation of healthy lifestyle and personal hygiene.

Volunteers' Gathering and Development

Strengthening the bond between volunteers

Providing a platform for skills development

Volunteers' Gathering and Development

 Instill volunteerism and responsibility among the university students

Charity Concert

A fund of RM 20,000 will be raised from this concert

Successful performance of the students

Charity Concert

Increase the sustainability of our project·

Awareness of underserved community is raised among more than 200 participants.

Nutritional Assessment

Increasing knowledge and practice of self-monitoring their health status.

Increasing awareness in the importance of maintaining a healthy lifestyle.

Provide a platform for Nutrition student volunteers to apply their Nutritional Assessment skills.

Nutritional Assessment

 20% increase of students with normal healthy growth status indicators (BMI, Waist Circumference, normal height, etc.)

Health Check-Up

To detect early symptoms of diseases.

To find strategies to optimise their health by reducing risk factors and correcting lifestyle habits.

To determine their health status.

Health Check-Up

Increasing awareness of the underserved communities' health conditions among university students.

Reduction in the prevalence of diseases by 10%
You can leave a comment to support your favourite students' project after you donate for the project.
Project Information
| | | |
| --- | --- | --- |
| University name | : | UCSI University |
| Project leader name | : | Tanasha Azalea Suhandani |
Section I
1. INTRODUCTION
Hands of Hope was initiated with a mission to sow seeds of change for the underserved communities by creating access in education, encouraging lifelong-skills learning as well as increasing access to health education and prevention & treatment of diseases. Hands of Hope also strive to bridge the social gap between youth and the underserved communities.
Throughout this year, Hands of Hope has received funding support in terms of merchandises sales, donations from the public as well as sponsorship from corporations and foundations. Sponsorships are in monetary form as well in-kind sponsors which covers the material costs.
Within these three months, our activities were categorized into 3 groups of volunteering program, health project and Charity Musical Concert.
Throughout the volunteering program, a total of 64 UCSI University and 3 external volunteers went to teach a total of 239 students from both Special Needs and Myanmar refugees background. In total, we volunteered for 2 hours per week for 5 weeks which adds up to 10 hours of volunteering for every volunteer.
Hygiene kits were also distributed by the end of semester, such as toothbrush, shampoo, toothpaste, soap, towel, etc. to further reinforce what has been taught to the students in regards to personal hygiene. A one-day health and cooking class was also taught to the six refugee mothers in order to teach them how to cook foods that are hygienic, healthy and yet affordable – in order to support the child's growth as the recent study done has shown a relationship between the mothers' knowledge and the children's growth status (according to the standardized height and weight for age as set by World Health Organization).
Additionally, health check-ups and medical interventions were executed as a joint effort with the Medical Student Association to provide basic health check-ups to the mothers of the refugee children as well as an education to prevent dengue which has been rampantly happening among the refugees. The medical intervention was a follow-up to the health check-up, whereby mothers and children who are identified with illnesses, were sent to Klinik Kecheriaan which subsidized 50-100% of the medical fees of refugees' patients. In total, up to 24 Myanmar refugee mothers and 55 refugee children and special needs children were benefited from the KMY Project in the course of 3 months.
Hands of Hope Charity Musical Concert aimed to increase the awareness on the importance of education for the refugees to the public as well as to raise funds for Sponsor-A-Child project. More than 300 audiences (university students, lecturers, public audiences and others) attended the event. Additionally, a total of 30 refugee children choir performed that night. An art exhibition was also shown to raise funds for the children's education as well as to support like-minded artists.
The concert successfully raised RM16,278.90 and all the fund is channeled to Sponsor-a-Child Project which sponsors selected top 10 students from several refugee learning centre to get secondary education at IDEAS Academy. The project will also sponsor refugee children with financial struggles to study at Chin Student Organization (CSO) and Matu Social Organisation (MSO) Learning Centre.
1.1 Challenges Faced
Throughout the project, the team faced several challenges. One of the challenges faced during the volunteering program was the inability to produce a standardized syllabus for the students to fit every student's learning needs which is counteracted by planning a standardized syllabus to improve the students' learning.
The Health project also faced some challenges of language barrier and perception of the community that cure is still better than prevention. Language barrier occurred due to the lack of translators who are able to translate Chin language into English. Additionally, several terms used during the teaching may form a barrier for the refugees to understand as they may come as being too scientific. Therefore, our volunteers used a lot of graphics and live practices to further elaborate their teaching. In the case with the mothers, volunteers will identify mothers who are able to speak Malay or English well, and asked them to further help with the language translation for the other mothers who may not understand such language. However, this may not be effective, considering the limitation of known Malay/English words these mothers know. Therefore, we are planning to include with us some of the refugee students who are fluent in English to join us in the nutritional intervention – to not only allow them to be a good translator, but also give them a platform to grow as an individual in terms of their public speaking skills, language skills, etc.
Third issue faced was the refugee community's perception that cure is better than prevention. Given the case of where they live and their financial condition, a change of mindset that prevention is better than cure does take some time to be adjusted in their minds as most children get ill and medication is needed. However, this is an issue as the cost to treat is much higher as compared to preventing. The way to resolve this issue is by continuously creating an environment which supports healthy lifestyle through health classes and application of these healthy behaviors in class – which hopefully can translate into a healthier lifestyle in everyday life.
1.2 Long term and Sustainability plan
In the long term, we are expecting to see more academic improvements as well improved language proficiency with the students where they could speak fluent English and able to understand a wider range of vocabulary. We also aim to continue providing weekly classes, teaching academic subjects and life skills to more beneficiaries. Additionally, KMY Project is also expected grow into a long-term health-focused project which supports the betterment of the health status of the underserved community, as well as creating more access to health through prevention and medication to every beneficiary – including volunteers and the community itself. We hope to educate healthy lifestyle to the refugees in a long term as mindset change takes time and continuity. Additionally, the volunteers themselves will be encouraged to live a healthy lifestyle before they go for teaching, henceforth making sure that the volunteers are teaching what they are putting into practice in everyday life. The KMY Project also hoped to see more and more beneficiaries to be impacted from this project. For the year 2017, we aim to keep providing weekly classes to the underserved community children, at the same time, creating an environment which is able to support individuals who wishes to be more health-focused and more physically active through activities provided.
2. HOW DID THIS PROJECT CONTRIBUTE TO HAPPINESS?
We believe that Hands of Hope project contributes to the happiness of all its beneficiaries. In short term, the volunteers are encouraged to be able to give back to the community and students are able to receive knowledge from individuals trained in the field of the taught subject. In long term, we believe the gift of being able to contribute back to the community will give the confidence to our youth volunteers and committees that age is not a measurement on whether or not you could make an impact to the communities. It gave them a purpose in their life as university students and young adult. Additionally, to the underserved communities, it shaped their mindset that their current financial condition is not a barrier for the to achieve great things, neither should it stand as a barrier for them to receive a better education.
Hands of Hope project has truly opened our team's eyes to the social issues surrounding us that we initially had not noticed and that there are no a lot of things we can do to help them. The joy of our beneficiaries will always be the support and motivation for our team to continue the works of Hands of Hope in the future.
2.1 Personal View
From a personal standpoint, I experience a change of mindset when I was exposed to the underlying social issues where I realize I should not think only for the better of myself but to think how can I improve myself while bringing up the others as well. I learn to be more appreciative of what I receive and be conscious of how I can give back to the society.
Lee Yang Yao
Hands of Hope project opens the door to brighter future to many of these underserved communities, through education. Throughout this project, I learnt the importance of collective works of passionate youths to achieve what seems to be impossible at first, in order to create changes in the community.
Image Gallery